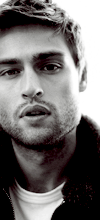 Henry Richard Charles Wilkes Lasher (born 16 July 1989), known professionally as
Harry Lasher
, is an English actor, model, and musician.
Part of the third generation of a large British acting family, Lasher began his career as a model and came to international attention for his role as Cedric Diggory in Harry Potter and the Goblet of Fire. He is best known for playing vampire Edward Cullen, the romantic lead of the Twilight franchise, a series of five films based on the novels by Stephenie Meyer that together grossed over $3.3 billion worldwide. Twilight turned Lasher into a household name and cemented him as one of the most highly-paid and sought-after young actors working today.
Since Twilight, Lasher has mostly eschewed larger projects to focus on independent films and stage work and has become known as a versatile character actor. He has been the face of Dior Homme since 2012. early life
Lasher was born in Richmond, London, the only son of actor Richard Lasher (b. 1948) and stage director Julia Wilkes Lasher (b. 1963). Richard is one of the few actors who have won the "Triple Crown of Acting," having earned an Academy Award, an Emmy Award, and a Tony Award. Lasher has two older sisters: Emma Lasher Hudson (b. 1980), a producer, and Catherine Lasher (b. 1982), an actress. To date, Lasher has worked with all of his immediate family members except his father: his mother directed him in the National Theatre's production of War Horse, Catherine also appeared in Nocturnal Animals (although they did not share screen time), and Emma was a producer on Baby Driver. Both Richard and Harry appeared in separate series of The Hollow Crown, playing Henry IV and Henry VI, respectively. His paternal uncle, William Lasher (b. 1946), aunt, Alison Lasher (b. 1956), and cousin, Alfie Lasher (b. 1978), are also actors. His maternal grandfather, Henry Wilkes (1931-2001) was a theatre director, and his maternal grandmother, Eleanor Aldridge (b. 1932) is an actress. Lasher's parents met when Richard was cast as Charles Ryder in Brideshead Revisited (1981) alongside his future mother-in-law, who played Lady Marchmain.
Lasher's parents disagreed about whether he should pursue acting, with his father discouraging and his mother encouraging him. Lasher, who had early voice, instrument, and dance training, wanted to become a musician. As he told GQ in 2010, "acting and I are not a natural fit. Growing up, I was much more drawn to being creative in other ways. I had no interest in being the next of many Lashers to tread the boards, but I would have given anything to be the next Beck."
Lasher attended Tower House School in East Sheen, London. He began modeling at age twelve and in 2004, was part of a campaign for Burberry. At thirteen, he entered the Westminster School, where he was a member of Ashburnham House and from where he was expelled twice. After finishing at Westminster, Lasher entered the Royal Academy of Dramatic Arts in 2007. After taking time out of his course at RADA to accomodate his filming and theatre schedule, he formally withdrew in 2009. 2004-2007: career beginnings
After being gifted an agent by his parents, Lasher joined the National Youth Theatre and began to audition with little success. His professional debut came in Mira Nair's Vanity Fair (2004), in which he played the son of Jonathan Rhys Meyers and Elizabeth Alton's characters.

In 2005, Lasher was cast in Richard Wilson's production of The Woman Before at the Royal Court Theatre but was fired and replaced by Tom Riley shortly before the show opened. Later that year, Lasher played Cedric Diggory in Harry Potter and the Goblet of Fire. Lasher had previously auditioned for the role of Harry Potter when the casting directors visited his school. Cedric was a break-out role for Lasher, who was named the "next Jude Law" and a "British Star of Tomorrow" by The Times. Despite this increased attention, Lasher has claimed that he struggled to land roles: "I was still in school and putting myself up for everything, but nothing materialised. There were several times that I declared I was done with acting before I started, but in truth it spurred me on. I hadn't been particularly passionate about acting to start, but being told that I couldn't do it made me determined to."

Lasher's next role came after several months after he finished school, when he starred in two different runs of the National Theatre's adaptation of War Horse, co-directed by his mother and Tom Morris. That same year, he modeled for Hackett.

2008-2012: Breakthrough and worldwide recognition In 2007, Harry was cast as vampire Edward Cullen in the film adaptation of Stephenie Meyer's Twilight (2008). According to Lasher, he auditioned for the role "on a lark after losing another part I had really wanted." Director Catherine Hardwicke said that although neither she nor Stephenie Meyer initially chose Lasher for the role, she cast Lasher because Kristen Stewart "campaigned for him" following a chemistry test in which he kissed Stewart on a bed in Hardwicke's house: "Kristen knew he was right for it: she felt connected to him immediately, felt the electricity or love at first sight or what have you. She told me over and over, 'it has to be Harry.'" Lasher hesitated to accept the part but later admitted that he did so both because of his frustration with the direction of his career to that point and because his grandmother encouraged him to do so. Although fans were initially displeased about his casting, the film turned Lasher into a movie star overnight. Twilight (2008) was followed by several sequels: New Moon (2009), Eclipse (2010), Breaking Dawn - Part 1 (2011) and Part 2 (2012). Although Twilight overshadowed his other efforts, Lasher had two well-received releases in 2009: he played student Kenny in Tom Ford's A Single Man and a young John Lennon in Sam Taylor-Wood's Nowhere Boy.

In the press room after accepting the Empire Award for Best Newcomer in March 2010, Lasher claimed that he would leave acting after his four-film contract for Twilight ended. When Summit Entertainment announced that they would be splitting the final book of the series, Breaking Dawn, into two films, Lasher's reluctance to continue with the franchise delayed production as he and costars Kristen Stewart and Taylor Lautner renegotiated their contracts to include another film. Court documents from a later lawsuit revealed that Lasher was paid $25 million as well as additional proceeds from the earlier films for the two installments of Breaking Dawn. Both were made concurrently from November 2010 to April 2011 and were released in November 2011 and 2012. Although neither movie was well-received critically, they made $705 and $829 million worldwide, respectively.

Despite Lasher's determination to quit acting after Twilight, director and family friend Joe Wright invited Lasher to read for his adaptation of Anna Karenina. Lasher said that he took the role at Wright's urging despite his initial misgivings: "I wanted - and still want - to stay away from dashing romantic lead roles. But something in Vronsky intrigued me because he was the opposite to Edward [Cullen] – for a romantic hero, Edward was very passive. Vronsky knows what he wants, goes after it, and several lives - including his own - are destroyed in the process." Julia Lasher served as a consultant on the film, which envisioned the Russian novel's action taking place on a theatre stage. The film's premiere in September 2012 marked Lasher's first official public appearance following his split from Kristen Stewart.

2013-present: move to independent films & critical acclaim Although he was still ambivalent about his career after completing Anna Karenina, Lasher went on to play the dual roles of an insecure man and his confident doppelgänger in Richard Ayoade's The Double alongside Minna Marks. During promotion for the film, Lasher credited Ayoade with restoring his career: "I'd been a long-time fan of Richard's and when I heard of the film, I knew it was the kind of project I'd always wanted to do. I campaigned hard for the role and Richard took a chance on me. If he ever looks me in the eye again, I'll thank him." While the film received positive reviews for its surrealism, direction, and cast, some critics questioned Lasher's fit for the film. One Indiewire reviewer found Lasher's performances "compelling on the whole" but also noted that "perhaps appropriately for a talent as avant-garde as Ayoade, it was risky to ask viewers to believe a face as recognizable and refined as Lasher's belongs to a loner as invisible and unremarkable as Simon. While he does both parts competently, Lasher is more at home as James in all his smirking, self-confident, magnetic conniving."

That same year, Lasher made his Broadway debut in Lye Kessler's three-person drama Orphans, which opened at the Gerard Schoenfeld Theatre in March. The show made headlines when Shia LaBeouf left the production several weeks before previews began. Although LaBeouf maintained that he left because of "creative differences," Lasher and costar Alec Baldwin confirmed that he was fired because of behind-the-scenes drama. LaBeouf was replaced by Robert Baird several weeks before previews began. Although the show earned two Tony nominations (for best revival of a play and best lead actor for Lasher), the show closed a month early after 27 previews and 37 performances.

Lasher next starred as Andrew Neiman, an ambitious jazz drummer working under an aggressive music instructor (J. K. Simmons) in Damien Chazelle's Whiplash (2014). After seeing Chazelle's short and befriending the director at the 2013 Sundance Film Festival, Lasher worked to secure funding to extend the short into a feature-length movie. Whiplash premiered at the 2014 Sundance Film Festival and went on to be nominated for five Academy Awards, winning Best Supporting Actor (for Simmons), Best Film Editing, and Best Sound Mixing. That same year, Lasher appeared as a programmer invited by his CEO (Oscar Isaac) to administer a Turing test to a beautiful humanoid robot (Mattie Lorenssen) in Alex Garland's science fiction psychological thriller Ex Machina (2014).

The following year, he played supporting roles in Thomas Vinterberg's costume drama Far from the Madding Crowd (2015), Andrew Bates' feature debut, The Childhood of a Leader (2015), and Anton Corbijn's biographical drama Life (2015), in which he played photographer Dennis Stock. On stage, Lasher appeared in a limited engagement of David Mamet's American Buffalo staged at Wyndham's Theatre in London opposite Damian Lewis and John Goodman. For his performance as Bobby, Lasher was nominated for an Olivier Award for best actor in a supporting role.

Lasher had next planned to reunite with director Damien Chazelle and became attached to star in musical La La Land opposite Emma Watson, although both actors were eventually replaced by Brandon Rucco and Emma Stone for reasons that were variously reported in the media. While Lasher and Chazelle's friendship publicly cooled following the recasting, the two appeared to have reconciled during the 2017 award season. Instead, Lasher played menacing drifter Ray Marcus in Nocturnal Animals (2016), his second collaboration with Tom Ford. For the role, Lasher was awarded a Golden Globe and nominated for a BAFTA Award for Best Supporting Actor.

That same year, he appeared as King Henry VI in the second cycle of The Hollow Crown (2016), a BBC adaptation of Shakespeare's Henry VI tetralogy (condensed into two parts) and Richard III, also starring Sophie Okonedo as Queen Margaret and Benedict Cumberbatch as Richard Plantagenet. Alfie and Richard Lasher had appeared as the younger and older versions of Henry IV in the first series, an adaptation of Richard II, Henry IV - Parts 1 & 2, and Henry V. None of the Lashers shared screentime. Lasher has said that he took the part as a tribute to his grandmother, who began her long stage and film career doing Shakespeare and who played Lady Anne in a 1955 adaptation of Richard III opposite Laurence Olivier as Richard.

In 2017, Lasher starred as getaway driver Baby in Edgar Wright's heist film Baby Driver alongside Kevin Spacey, Renee Carole, Jon Hamm, Eiza Gonzalez, and Jamie Foxx. Wright, who had been developing the idea for the film since 1994, wrote the character Baby with Lasher in mind. Despite this, Lasher insisted on auditioning, which he did by lip-syncing and dancing to The Commodores' "Easy." Wright enjoyed Lasher's performance so much that he incorporated the song into the film. Lasher's sister, Emma Lasher Hudson, served as a producer on the film. Upon its release, Baby Driver was well-received critically and commercially with reviewers appreciating that the film allowed Lasher to show a charisma and charm that he had become known for off-screen but had never had a chance to display in his more dramatic performances.

He also returned to the London stage at the Old Vic in Tom Stoppard's absurdist tragicomedy Rosencrantz and Guildenstern are Dead opposite opposite Josh McGuire, one of his classmates at RADA. The production marked the play's 50th anniversary. In 2017 Lasher also appeared in the Safdie Brothers' dark thriller Good Time as bank robber Connie Nikas. The film premiered at the 2017 Cannes Film Festival. Lasher has received widespread praise for his performance, which Variety and Indiewire called his "career best." personal life
Lasher lives in London with his pet whippet, Olivia. He previously lived in Los Angeles with ex-girlfriend Kristen Stewart and in London with close friend and Doctor Who actor Matt Smith.
Lasher previously dated ballet dancer Vivienne Lawrence and Twilight costar Kristen Stewart. Because Lasher and Stewart would not confirm their relationship, curiosity about them led to intense attention and speculation from media, paparazzi, and fans. Their only comments on the relationship came after the couple had broken up following a widely publicized cheating scandal in the summer of 2012. Stewart's public apology to Lasher, published by People Magazine, mentioned Lasher by name: "This momentary indiscretion has jeopardized the most important thing in my life, the person I love and respect the most, Harry. I love him, I love him, I'm so sorry." While promoting Ex Machina in 2014, Lasher confirmed that the couple had broken up two years earlier.
Harry is a supporter of the HeForShe feminist campaign and has spoken out in favor of gender equality, a commitment that he credits to the influence of the "strong women" in his life.
professional reputation
In recent years, Harry has distanced himself from this brooding persona, becoming known for his wit, affability, self-deprecation, and charm on set and in press appearances. He regularly gifts flowers and other presents for costars, crews, and occasionally reporters.
Detractors see Harry as an embodiment of nepotism and male privilege, citing his perceived lack of talent and unprofessionalism, with the latter especially visible in his barely masked disdain for
Twilight
.
Frequently chooses stylized, quirky, and dark films and projects centered around music. He has played guitar, piano, and drums on screen and contributed two original songs to the first
Twilight
film.
Has not publicly dated anyone since ending his relationship with Kristen Stewart. His tendency to gush about his friends and costars has only increased media and fan speculation about his love life.
Serves as a "muse" for designer Tom Ford, who has cast Harry in both of his feature films.
Harry's level of fame and obsessive fanbase was the subject of a 2009 documentary.
noteworthy events
Harry spoke openly about wanting to quit acting to pursue music when his
Twilight
contract was completed. Despite this, family friend Joe Wright convinced Harry to read with Keira Knightley for
Anna Karenina
. Wright and
Bea Fitzallan
persuaded Harry to play Vronsky in the film.
Harry's Broadway debut,
Orphans
, had a turbulent rehearsal period marked by Harry and Alec Baldwin's frequent conflicts with Shia LaBeouf. Shia was fired and replaced by
Robert Baird
a few weeks before previews. Despite good reviews (and a Tony nomination for Harry), the production closed several weeks early.
After
Twilight
, Harry refuses to sign up for any franchises and has turned down roles in
Fifty Shades of Grey
,
Kick-Ass
,
Kingsman
,
X-Men
,
Marvel's MCU
, and
Robin Hood
.
In the past, Harry has taken pay cuts in smaller-budget projects, especially
Whiplash
(2014) and
Good Time
(2017), where his attachment helped secure funding for the films. It was rumored that his refusal to do so for
La La Land
was one of the major reasons he was replaced.
Harry refused to campaign ahead of the 2017 award season, calling the entire process "a demeaning circus" and "shameless, manipulative bullshit." Some criticized Harry for speaking from a place of privilege, ingratitude, and hypocrisy (especially because he became a member of the Academy that same year). Despite his remarks, he earned Golden Globe and BAFTA nominations for his portrayal of psycopathic drifter Ray Marcus in
Nocturnal Animals
, surprising many by taking home the former. He was not and has never been nominated for an Oscar.
tabloids
While Julia's family used their influence to prevent the story from becoming a full-blown scandal, Harry's parents' whirlwind romance and marriage received some attention from the press. Richard, who had just finalized a divorce, was fifteen years older than Julia, the teenage daughter of his
Brideshead Revisited
costar Eleanor Aldridge. Part of the attention the relationship received stemmed from the press' belief that Julia's pregnancy (with Emma, born 1980) was the primary reason the couple married so quickly.
Julia Lasher's third pregnancy was the subject of tabloid attention, as Harry's birth came about a year after revelations that his father had cheated on his mother with a costar. Harry was seen by the British press as a "bandaid baby" intended to fix his parents' marriage.
In late 2008, Harry was cautioned by London police after a drunken altercation between him and a photographer over comments that the photographer allegedly shouted at Harry's girlfriend. No charges were filed.
In July 2012,
Us Weekly
published photographs of Harry's then-fiancée Kristen Stewart in flagrante delicto with a married director. Soon after, Harry was spotted moving his things out of the home the couple shared in London. Their engagement was not public knowledge and has never been confirmed.
Harry withdrew from 2015's
High-Rise
, which costarred Richard, citing scheduling conflicts. It was reported that he actually dropped out because of the cast witnessing a fight between him and his father following the initial table read. Harry was replaced by Tom Hiddleston.
significant relationships
Harry has an affectionate relationship with his mother, Julia, and an ambivalent relationship with his father, Richard. The latter stems from Harry's complicated feelings about being compared to his father and Richard's infidelities. He is close to both of his sisters and to his maternal grandmother.
After moving out of the homes he shared with Kristen Stewart in London and Los Angeles, Harry lived with actor Matt Smith from 2012-2016.
Harry is close friends with several actors, including Matt Smith, Holliday Grainger, the Treadaway brothers, Sam Reid, Tom Sturridge, Gemma Chan, Daniel Radcliffe, Emma Watson, James Norton, and Jenna Coleman.
Harry has been linked in the media to several friends and costars, including Emma Watson, Daisy Lowe, Eleanor Tomlinson, Jessica Brown Findlay, Melissa Benoist, Cara Delevingne, and Holliday Grainger.
---
FILMOGRAPHY
(20??) The Goldfinch (pre)
... Theodore Decker (rumored)
(20??) A Private War (pre)
... Taron Egerton's role
(2018) The Devil All the Time (pre)
... Roy
(2018) The Death and Life of John F. Donovan (post)
... John F. Donovan
(2017) Good Time
... Connie Nikas
(2017) Baby Driver
... Baby
(2017) Tour de Pharmacy
... Adrian Baton (tv movie)
(2016) Nocturnal Animals
... Ray Marcus
(2016) The Hollow Crown: The Wars of the Roses
Henry VI (miniseries, 3 episodes)
(2015) The Childhood of a Leader
... Charles / The Leader
(2015) Far from the Madding Crowd
... Sgt. Frank Troy
(2015) Remainder
... Tom
(2014) Ex Machina
... Caleb
(2014) Whiplash
... Andrew Neiman
(2013) The Double
... Simon James / James Simon
(2012) Anna Karenina
... Count Vronsky
(2012) Twilight: Breaking Dawn Part 2
... Edward Cullen
(2011) Twilight: Breaking Dawn Part 1
... Edward Cullen
(2010) Twilight: Eclipse
... Edward Cullen
(2009) Twilight: New Moon
... Edward Cullen
(2009) Nowhere Boy
... John Lennon
(2009) A Single Man
... Kenny
(2008) Twilight
... Edward Cullen
(2005) Harry Potter and the Goblet of Fire
... Cedric Diggory
(2004) Vanity Fair
... Young Georgy
THEATRE
(2015) American Buffalo (London)
... Bobby
(2013) Orphans (Broadway)
... Phillip



(2007-09) War Horse (London)
... Albert
MODELING
Dior Homme
... 2012-present: face of Dior Homme
... 2016-present: face of Dior Homme menswear
TOM FORD EYEWEAR
... spring & fall 2010
Hackett
... autumn 2007
MUSIC VIDEOS & SHORTS
(2017) "The Pure & the Damned" - Oneohtrix Point Never
... Connie Nikas
(2017) Fear & Shame
... Harry Lasher / writer (short)
(2015) "YOU'RE MY WATERLOO" - THE LIBERTINES
... Freddie Highmore's role
(2012) "Beginners" - Slow Club
... Daniel Radcliffe's role
---